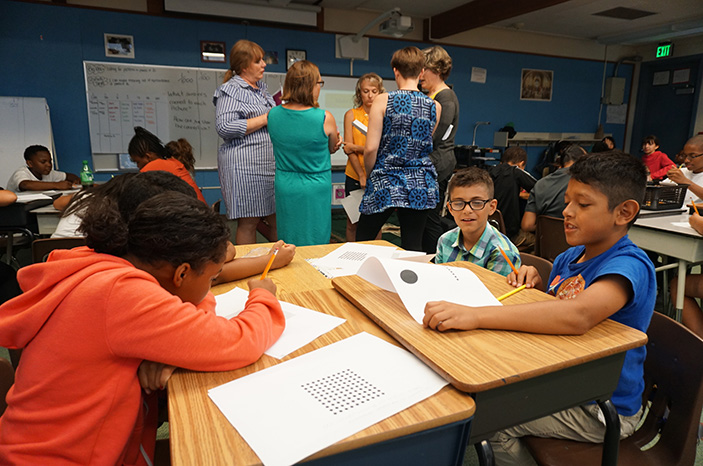 The University of Washington Center for Educational Leadership is pleased to announce the launch of a new line of service, Leading for Teacher Professional Learning.
Unlike traditional investments in teacher professional development that have not consistently yielded results for students, our approach to professional learning develops teacher collective efficacy — a long-term, sustainable approach to addressing persistent challenges of student learning.
Our partnership methodology ensures that your investment will be aligned with ESSA's requirement for professional learning activities that are sustained, intensive, collaborative, job-embedded, data-driven and classroom-focused.