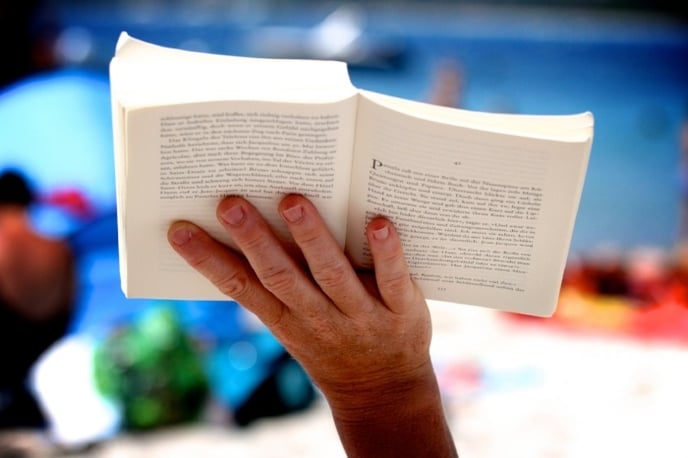 Photo by .christoph.G. / CC BY-ND 2.0
It's the time of the year when we are still in summer break mode but coming to grips with the idea of school starting back up soon. And while some of us might still have a beach read on the nightstand, it's a good time to dive back into important education topics like equity, teaching, learning and workload management.
Here is a list of four books that inspired our CEL experts and might inspire you as you get ready for a new school year:
by Jeff Hobbs (Simon & Schuster)
After I started reading this book, I couldn't put it down. It's a vivid reminder how race, class and gender can determine the trajectory of our lives. The Short and Tragic Life of Robert Peace tells the true story of a young man full of immense possibility and the different institutional structures that helped him thrive — and those that didn't or couldn't. If you want to know how geography, race, history and class affect the lives of the children you serve in your school districts, this book shines a bright and often sobering light on the interconnected nature of these social categorizations. While honoring the complexities of the problem, it also provides the chance to ask what we can do to provide equitable opportunities for all our children. — Sheeba Jacob
Educating Working-Class Children in Their Own Self-Interest
by Patrick J. Finn (SUNY Press)
At a recent meeting, my colleague Dr. June Rimmer and I got talking about this book and how profoundly it has affected both of us. Inspired by this conversation, I reread chapter two, A Distinctly Un-American Idea: An Education Appropriate to Their Station, and it still touched me deeply — I even had to read some lines out loud to a colleague in the office.
In chapter two, author Patrick Finn outlines Jean Anyon's (and other researchers) work on education and social class. Their findings are clear: We are all educated to play a particular role in the economy. While I knew this before I read Finn's book a decade ago, my understanding of how it happens and how it plays out for us was expanded after reading Literacy with an Attitude. Not only did this change the way I observed teaching and learning, it also gave me pause on what I suggested to teachers in their practice. I also reflected quite a bit on my own education and what it prepared me to do. I plan on rereading chapter two annually. — Jennifer McDermott
A Case for a Broad View of Learning
by Leslie Rupert Herrenkohl & Véronique Mertl (Cambridge University Press)
I first read this book in graduate school and it shaped my thinking about what learning really means. Leslie Herrenkohl and her team define learning much more broadly than many of us in education. The book presents a helpful framework that describes learning in both academic and social-emotional terms ­ and gives a helpful example case of fourth-graders learning science. After revisiting this book, I find myself asking how we can create environments for adults as well as students that let us view learning more holistically, as a process of being a learner as much as it is about knowing and doing what learners in different subject areas do. — Joanna Michelson
by Greg McKeown (Penguin Random House)
Thanks to Mike Starosky from Seattle Public Schools for recommending this great read on how to focus on what is most important in your personal and professional life. While the premise of this book might be simple — doing less and what is most important is better than doing more — I found the different strategies presented to be really helpful. For example, if you have trouble saying no to projects, this book can help. Do you say yes to trying new things because they seem exciting and innovative only to then find yourself too busy to get things done? This book is for you too. Educators will particularly appreciate the sections dedicated to focusing on what is essential while working in a system that seems to focus on so many things, it is hard to discern what really matters. This is an easy read and can be motivational as you get ready for the coming school year. — Max Silverman
For more inspiration and insights from the field, follow our CEL experts on Twitter — just click on their name!
Topics: Educational Leadership