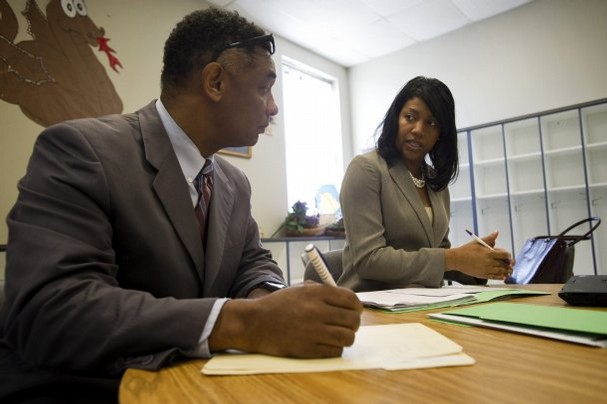 In Memphis, Principals Are Being Coached Like Executives
MEMPHIS, Tenn. — Principal James Shaw is in the fight of his career at A.B. Hill Elementary. Last spring, two years after he arrived, test scores at the South Memphis school dropped. And this fall, just before the first nine-week report card, he got word that nearly half the fifth-graders had failed math.

The era when grades were a teacher's problem is over. In the data-driven accountability that now rules in public schools, principals are responsible for grades, plus they are expected to have enough tricks up their sleeves to help every teacher improve.