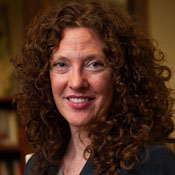 At first glance, some might say that the task of moving from one set of standards to another is a straightforward process. School districts buy new textbooks, and teachers write new lesson plans. Standards, after all, simply describe what is to be taught and learned. But CEL has found that the "how" of teaching to the new Common Core State Standards requires a shift of direction. With these new national standards, teachers and district leaders must reframe the instructional enterprise from one that says, "We teach that," to one that says, "Our students know that, and can demonstrate their understanding independently."
CEL has been in the field helping our partner school districts consider how to implement the Common Core State Standards. Across the states where CEL has been working, we're finding that school leaders and teachers are confronting a common set of questions:
How do we manage alignment across grade-level strands?
How do we plan for a year of instruction?
How do we support students who are not meeting the standards?