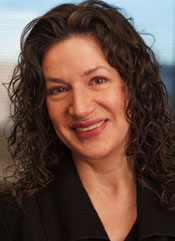 Although CEL has worked in partnership with school districts around the nation, until this fall the Center had never begun a partnership with a salmon bake, campfire, and singing in the middle of the desert. But that is just how CEL's partnership with the Portland School District got underway.

In early October, central office administrators, principals and teachers from 23 Portland schools gathered in Warm Springs, Oregon, with the shared mission of increasing student achievement by improving district instructional and leadership practices. Not only did this group have fun on the retreat, but more importantly, the time away provided an opportunity for these Pre K-8 school and district educators to establish a clear and specific focus for their school year.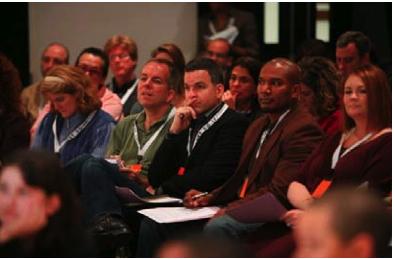 Portland faces challenges similar to many urban districts around the country: how to provide consistent, challenging, powerful classroom instruction in all schools, for all students. Greg Baker, a district Area Director and Director of Leadership Development, says that what Portland finds appealing about CEL is "the commitment to equity and powerful instruction," a match for Portland's current focus. "As a university, they (CEL) not only bring forward research, but they balance that research with real practice. Also, CEL was interested in co-creating this work." Baker is referring to the district's collaboration with NIKE, the business partner that is funding Portland's Leadership Collaborative through the NIKE School Innovation Fund. What separates this business partnership from others is that NIKE is not only providing funding, but also involving business leaders in CEL's sessions. The partnership provides a unique opportunity for public school educators to learn theory and best practices from both the business and university arenas.

Although the CEL-Portland partnership is still in its beginning phases, it shows promise for increasing student achievement. For starters, school teams have been deepening their understanding of powerful instruction in terms of equity, lesson purpose, student engagement, and rigor. To facilitate this learning during the retreat, participants engaged in small group discussions, watched excerpts from videos of classroom instruction, and analyzed school data to help frame a problem of practice related to the achievement gap within their schools.


On evaluation forms, participants commented about the aspects of the retreat that they found most valuable to their work. "The tool for observing and analyzing instruction will be very useful to framing the conversation and (our) pedagogy." Another participant agreed, "I found the purpose/rigor/engagement and activity tool very interesting and helpful… (it) resulted in (my) starting to reflect on my own teaching."

In addition to honing a shared understanding of what constitutes powerful instruction, Portland will also be developing a theory of action for how to lead and manage an agenda of equity and excellence within the district. District and school teams will continue to collaborate and share their learning throughout the school year during five whole group sessions facilitated by CEL staff.

"The power of this professional development," says Baker, "is that multiple levels of the organization are involved. There is little hierarchy: the superintendent, directors, principals, and teachers are all going through a common learning experience. They are all supported as professionals and valued by the system." A teacher concurs: "I support the idea that as teachers we need to start looking at the root of our problems and be more proactive vs. being reactive. It seems so far that everyone here is on the same page, which is even more exciting."



Photos are the property of NIKE and cannot be used without permission.
Topics: School Leadership, District Leadership, Teaching Effectiveness