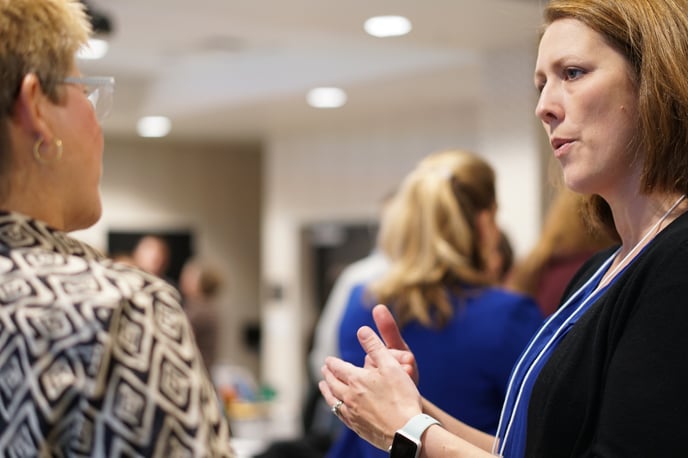 A recent study on the implementation of revised teacher evaluation systems reveals implications for education policymakers across the country. It describes characteristics of evaluation systems that focus on growing instructional practice.
Researchers from the Center for the Study of Teaching and Policy at the University of Washington studied Washington's revised teacher evaluation system. They found that the new system allowed a majority of principals and assistant principals "to focus more on instructional leadership and has allowed them to have meaningful conversations with teachers about their instruction," resulting in a positive impact on student learning outcomes and improved quality of instruction. In addition, a large majority of superintendents reported positive impacts on the professional growth of both teachers and administrators, and on high expectations for student learning. The study reveals "the primacy of the school leader in establishing trust, creating conditions and serving as an instructional leader for [teacher evaluation] to be understood as an opportunity for continuous growth."
Educators in case study districts and across the state generally agree that areas of strength with teacher evaluation include the instructional framework, the conversations about instructional practice, and the focus on growth. The focus on growth of teaching practice distinguishes this work from the "fire the bad teachers" evaluation initiatives that occurred in some states.
The success of implementation of teacher evaluation that results in growth of teaching practice is a reflection of the organization's leadership capacity and belief systems. (See how CEL supports the development of instructional leadership practice with our 4 Dimensions of Instructional Leadership™.)
The study's authors highlight three policy implications for maximizing the impact of teacher evaluation systems as a support for continuous growth:
A need for continuous professional development and collaboration for both teachers and administrators around the ongoing implementation of teacher evaluation systems.
A need for differentiated support for rural or small districts and schools that have only one evaluator.
A need for state-level integration of teacher evaluation into other improvement initiatives aimed at building the professional capacity of educators at all levels in a system.
Read the full study, "Washington's Teacher and Principal Evaluation System: Examining the Implementation of a Complex Policy"
Topics: Teacher Evaluation, Research