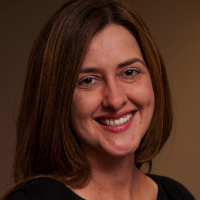 School leaders deal with a wide variety of competing tasks throughout each day. Add in long meetings and frequent interruptions demanding immediate response and it gets very difficult to perform the most important leadership role: improving teaching and learning at your school.
In this webinar, CEL Project Director Lisa Rooney shares her experiences from working side-by-side with school leaders from across the country and present strategies for finding the time to accomplish the tasks that will most impact instructional quality and student achievement.
In this first in a series of webinars on the 4 Dimensions of Instructional Leadership™ you can learn essential strategies for prioritizing what matters most, including:
How to identify highest leverage leadership practices that impact teaching and learning
Ways to develop an initial list of monthly priorities for the year
How to use a step-by-step process to build a weekly schedule that prioritizes time for effective instructional leadership practices
Using tried-and-tested templates, participants will also complete initial steps to building a schedule that prioritizes instructional leadership.
---
"4 Dimensions of Instructional Leadership" and other logos/identifiers are trademarks of the University of Washington Center for Educational Leadership.