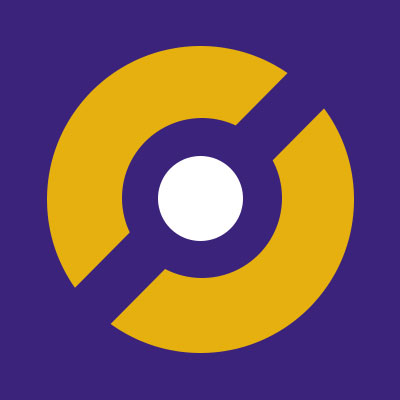 Beginning in 2015, a coalition of research and education institutions will launch a large-scale, randomized controlled trial evaluation of principal professional development funded by the U.S. Department of Education's Institute of Education Sciences.
The rigorous evaluation will provide evidence on the effectiveness of principal professional development and practical guidance to policymakers, states and school districts.
Mathematica Policy Research will conduct the evaluation with its study team partners American Institutes for Research, Social Policy Research Associates, and Pemberton Research under U.S. Department of Education contract number ED-IES-14-C-0028.
The evaluation will include 100 elementary schools spread across approximately 10* high-need U.S. school districts. Schools will be randomly assigned, with 50 schools serving as a control group and 50 treatment group schools receiving a principal professional development intervention provided by the University of Washington Center for Educational Leadership.
The Center for Educational Leadership will provide treatment group principals with formal group training, ongoing one-on-one coaching, and professional learning communities. The training will begin prior to the start of the 2015-2016 school year and continue into the 2016-2017 school year.
This professional development will provide principals participating in the study with tools to hone their skills in the following areas:
Improving teacher instruction — through observation, analysis, and the implementation of inquiry cycles to provide growth-based feedback to teachers;
Guiding staffing plans and staff development; and
Focusing schoolwide behaviors to create an equity-driven, achievement-based culture of learning to facilitate improved academic success for all students.
The study will focus on the following research questions:
Implementation. What are the professional development experiences of principals in the study?
Impacts. What are the impacts of intensive principal professional development on school climate and educator behaviors, teacher retention and effectiveness, and student achievement?
Previous research suggests that principal leadership is the second most important school-based factor (after teaching quality) that influences student achievement. Unfortunately, until now little research has been conducted regarding the impact of principal professional development programs on principal practice, classroom instruction and student achievement.
"We have seen principals improve their leadership and practice as a result of intensive professional development," said Dr. Stephen Fink, executive director of the Center for Educational Leadership. "This important new study will provide the most rigorous evaluation to date of principal professional development's impact on principals, teachers, students and schools."
The study team plans to release a year one report in 2017 and a final, year two report in 2019.
*Update 7/2/2015: Eight districts were selected to participate.
About the University of Washington Center for Educational Leadership
The Center for Educational Leadership (CEL), founded in 2001 as a nonprofit service arm of the University of Washington College of Education, is dedicated to eliminating the achievement gap that continues to divide our nation's children along the lines of race, class, language and disability. CEL works side-by-side with teachers, principals and school system leaders to build the expertise to deliver great classroom instruction around a unified vision of outstanding teaching. All of CEL's research-based methods are rooted in the belief that every child can succeed at the highest level. Learn more at www.k-12leadership.org.
About Mathematica Policy Research
Mathematica Policy Research is dedicated to improving public well-being by bringing the highest standards of quality, objectivity, and excellence to bear on information collection and analysis for our partners and clients. A nonpartisan research firm, Mathematica designs studies and conducts data collection and analysis for federal, state, and local governments, foundations, and private sector clients. Over the past four decades, the employee-owned company has conducted some of the most important evaluations of education, early childhood, labor, welfare, and nutrition policies and programs in the United States. Mathematica is headquartered in Princeton, NJ, and also has offices in Ann Arbor, MI, Cambridge, MA, Chicago, IL, Oakland, CA, and Washington, DC.
About American Institutes for Research
The American Institutes for Research (AIR) is a not-for-profit corporation with more than 65 years of experience in education-related research and development projects. AIR has an abiding interest in conducting rigorous studies that address pressing educational issues, particularly in the area of principal professional development and performance evaluation. AIR regularly engages with state education agencies and school districts on principal performance evaluation and professional development issues through the Center on Great Teachers and Leaders (gtlcenter.org). AIR brings a unique combination of strengths and experience to the PPD study, including a strong group of researchers who have extensive experience in formative and summative evaluations and technical assistance.
About Social Policy Research Associates
Founded in 1991, Social Policy Research Associates (SPR) is a nationally recognized research, evaluation, and technical assistance firm located in Oakland, California. SPR specializes in providing rigorous and responsive services related to employment assistance, job training, education, youth, diversity & equity, effective philanthropy, health and comprehensive social services. SPR's work in education research is intended to directly support funders, policy makers, and practitioners to make informed decisions about their investments. SPR conducts these studies using rigorous quantitative and qualitative methods to surface effective practices, lessons learned, and challenges.
About Pemberton Research
Pemberton Research is a small business focusing on understanding and using research evidence for decisions. Pemberton provides advisory services to government agencies, philanthropies, and nonprofit organizations, and reviews research and evaluation designs for a range of organizations. Pemberton was founded by the former director of the What Works Clearinghouse, and director and principal investigator of national evaluations of dropout prevention programs, community based initiatives, youth programs, after-school programs, and educational technology products.
Topics: School Leadership