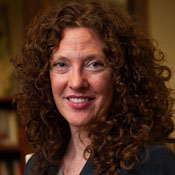 At first glance, some might say that the task of moving from one set of standards to another is a straightforward process. School districts buy new textbooks, and teachers write new lesson plans. Standards, after all, simply describe what is to be taught and learned. But CEL has found that the "how" of teaching to the new Common Core State Standards requires a shift of direction. With these new national standards, teachers and district leaders must reframe the instructional enterprise from one that says, "We teach that," to one that says, "Our students know that, and can demonstrate their understanding independently."
CEL has been in the field helping our partner school districts consider how to implement the Common Core State Standards. Across the states where CEL has been working, we're finding that school leaders and teachers are confronting a common set of questions:
How do we manage alignment across grade-level strands?
How do we plan for a year of instruction?
How do we support students who are not meeting the standards?
First, it has been clear that teachers and district leaders need support in looking at the grade-level strands of the Common Core State Standards. What are the cognitive leaps that are made from one set of grade-level standards to the next set of grade-level standards? Sometimes the cognitive leaps are identified very clearly. In other cases, teachers need to see what work was done in a previous grade level and determine how to bring that work forward into their grade level. While the Common Core State Standards are well-written and seemingly simple, CEL has found that analyzing grade-level strands becomes a complex task for teachers who do not have the benefit of assistance.
Second, planning for a year of instruction around the Common Core State Standards takes special thought. Teachers and districts need to organize backward around two kinds of standards: those standards that will be met at the unit level and those standards that will be met through a year's worth of work. By raising the question, "How will we meet that standard in an ongoing way?" teachers and school leaders force themselves to take both short and long views of how students are meeting those standards across the year. They must also think about how to break those standards down into specific skills that students will need to practice and learn. One process that can really help with planning is to go through the standards and highlight those that need to be worked on in an intense, deep way through a unit, and those that have an ongoing nature that wouldn't be easily taught through a unit.
Third, what about students who are having trouble meeting the standards or who are at much lower grade-level standards? From a standpoint of achieving proficiency across the board, the Common Core State Standards can at first seem overwhelming. But schools and districts that are actively using an instructional framework are starting with an advantage. An instructional framework gives teachers and school leaders the organizing principles and structures to plan for improving student proficiency. For example, CEL's emphasis on purpose-based teaching and learning helps teachers develop lessons based on students' learning needs. From there, teachers have a basis for differentiating instruction.
In the end, we have found that implementing the Common Core State Standards involves both a backward and forward planning process. It requires planning backward from big standards, and planning forward from students' needs. And that's anything but straightforward.
---
Jennifer McDermott is a project director at CEL. She supports teachers in secondary literacy and helps schools and districts design professional development. Jennifer is co-presenter of the CEL webinar, Three Keys to Improving Purposeful Instruction. Jennifer can be reached at jennmcd@uw.edu.
Topics: Common Core