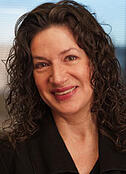 As a district or school leader, how do you take the opportunity presented by a new teacher evaluation model to truly marry growth with accountability in teacher practice? We believe by taking the old notion of teacher evaluation and flipping it 180 degrees.
Unlike the traditional evaluation process where principals may only evaluate teachers once a year or in some cases every couple of years, with very little feedback on practice between evaluation points, today's evaluation means all day, every day.
For teachers, if the old evaluation approach was a dog and pony show, "where I plan extra hours for this one lesson that the principal comes and observes," then the new approach is focused on "how I execute and improve my practice day in, day out."
Evaluation is no longer what happens during a single, 60-minute observation. Evaluation now encompasses year-round instructional practice with an emphasis on how teachers use their understanding of instructional practice to ensure that students are learning. It is an ongoing process that teachers, principals and colleagues work on together.
Because the emphasis is on continuous improvement, today's new evaluation model requires ongoing analysis and reflection. It is not just about what a teacher can do on a given day. Rather, there are multiple data points that go into the evaluation process, and primacy rests on what teachers are learning about their practice.
Evaluators used to have only two ways to describe teachers' practice: satisfactory or unsatisfactory. Satisfactory captured a range from basic to distinguished practice. Evidence was gathered to show how a teacher was unsatisfactory. Now, teachers are presumed to be at a basic level and evidence is gathered to illustrate how a teacher's practice is progressing toward distinguished.
This flipped model of evaluation implies some huge cultural shifts for teachers and instructional leaders.
You're not just a good teacher and then you're done, but you're always going to be striving to get better and more specific and more precise about what you're trying to improve. Leaders and supervisors have to be learning alongside teachers. Gaining knowledge of instructional expertise is as much in the leader's domain as it is for teachers. Embrace the development of expertise as a positive force and not as something that is considered a negative force in teaching culture.
With distinguished representing a very high bar, teachers will have to get comfortable with the idea that they will quite likely not be distinguished in each indicator, but rather aspiring toward distinguished in some indicators. The new model supports this reflective, growth-oriented stance.
How are these ideas carried into practice?
First and foremost is to point out and continually remind how evaluation is different, how observation is different, and how evidence is different. The old process was primarily principal-driven, with meeting timelines seemingly driving the entire process. In the new evaluation model, the teacher is the driver of the growth cycle: self-assessing, engaging in inquiry around teaching practice with colleagues, reflecting and beginning this cycle again.
Second, make an instructional framework your district's north star, your guide for what research says instructional practice ideally should sound and look like. Then make an evaluation rubric your roadmap for how you get there.
Finally, develop the notion of reciprocal accountability. This isn't about teachers being held accountable to get better on their own, it is also about the knowledge and expertise of principals and how they support the teachers, and the knowledge and the expertise of the central office and how they support the principals who support the teachers. Nobody should be working on developing expertise in isolation; all of us should be working on continually improving teaching and learning practice together with the same goal in mind around student learning.
---
Anneke Markholt is an associate director at the Center for Educational Leadership and co-author of Leading for Instructional Improvement: How Successful Leaders Develop Teaching and Learning Expertise.
Patty Maxfield is director of teacher evaluation at the Center for Educational Leadership.
Topics: Teaching Effectiveness, Teacher Evaluation