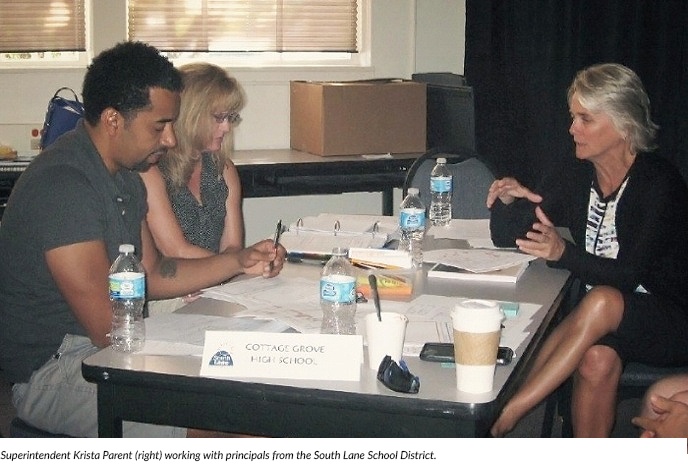 My first teaching job was in the South Lane School District in Cottage Grove, Ore. Today, more than three decades later, I'm still in the same district, having served as the superintendent for the last 16 years.
To be completely honest, I'm not exactly sure how I ended up as a superintendent because, at heart, I'm still a teacher. I view my work through a teaching lens, which, coupled with my long tenure, has really helped me go deep in my work and analyze what it is that makes systems drive instructional improvement.
What I've learned is that good teaching and learning is not just a teacher issue. True, students need effective teachers. But effective teachers need good principals. And good principals need support from the central office. Unfortunately, it's the last part of this chain where the system often breaks down.