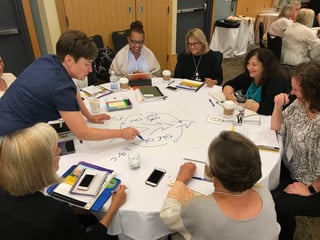 The University of Washington Center for Educational Leadership is offering its most popular leadership institutes in February of 2018. Choose the institutes that fit your professional development needs. All institutes will be held in Seattle. Registration ends January 29, 2018.
Registration has opened for:
February 12, 2018 - Leading Professional Learning
February 13, 2018 - Creating Focused Goals
February 14-15, 2018 - Targeted Feedback

CEL's leadership institutes accelerate thinking and practice around three critical skills instructional leaders need in order to support teacher growth and student learning:
Leading professional learning
Supporting teachers in creating focused goals
Providing targeted feedback
The institutes are for anyone who supports the growth of teacher practice — principals, instructional coaches, teacher leaders and central office leaders — ideally attending the institutes as a district or school team.
Topics: Instructional Leadership