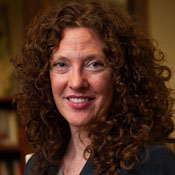 Last fall when I wrote about implementing Common Core State Standards, I touched on a question that many teachers and administrators are asking: "How do we support students who are not meeting the standards?"
In answering that question, I noted that districts and schools that actively use an instructional framework start with an advantage. Especially for the districts across the country using CEL's 5 Dimensions of Teaching and Learning instructional framework, we see that the foundational work in improving outcomes for students begins with a deep understanding of the transformative role of purpose in learning.
To go deeper into answering this question, research clearly shows that students' understanding of lesson purpose significantly accelerates their learning. When teachers -- across grade levels and content areas -- embed purpose in their instructional practice, students' understanding about what they are learning and why they are learning it increases.
To explore what embedding purpose in instruction means in practice, let's look at a CEL partner school district that is focused on improving content-area literacy. This district has groups of science and social studies teachers across the secondary (6-12) grades who are studying how to teach literacy in their classes.
In CEL's work with these groups we asked, "What is the purpose of reading in your content area?" From that deceptively simple question, the teachers in these groups launched themselves into a deepening cycle of inquiry and discussion. "Why am I asking students to read? Am I asking them to read to get information? Am I asking them to read to explore an idea? Why do I read in my content area?" And one of the things the teachers found in common was that students across the content areas primarily do what we call "hunting and pecking" – that is, skimming a text to find the right answer.
What students regarded as the purpose of reading was wildly divergent from what the teachers really wanted to bring forward as the purpose of reading.
Akin to what the common core standards might lay out, the teachers in these groups had come up with the same basic ideas about the purpose of reading. They said, "I want students to be able to have coherent ideas about a concept. I want them to add information to the knowledge base they currently have. I want them to become better readers in general." But specifically, these teachers said, "Reading does have a purpose in my content area."
We talked about why students think hunting and pecking is the purpose of reading. We noted that in science and social studies, teachers don't teach reading directly and teachers typically set up every single activity as a hunt for answers. Even textbooks assign questions at the end of a reading. Even though nothing explicit has been said, implicitly everything has taught students in these subject areas that reading is about finding answers for a test, an assignment, an activity.
CEL's whole year working with these groups of teachers was spent learning and putting into practice literacy strategies clearly grounded in the concept of purpose. These teachers got clear about the big purpose of reading. They learned how to attach specific reading strategies to the larger purpose of reading and the role reading plays in their content areas. They learned that teaching a specific reading strategy focused on purpose was really different than just teaching a generic reading strategy such as circling words that were confusing. Teachers found that when they were so clear for purpose, they were better able to asses and apply the right scaffolds for students.
In return, students learned that reading wasn't just about applying a random strategy, nor was it just about finding an answer, but that reading actually brought a bigger lift. The teachers all noticed that their students improved in their reading and that reading became a larger part of their content discussions. Teachers found that students actually did the readings. Students added to their knowledge base. And in a majority of instances, student achievement had started to go up.
The teachers in these groups learned strategies to truly support every student, by ensuring that student learning was more purposeful, meaningful and relevant.
The school districts that CEL works with realize that there are no quick fixes for helping those students who are not meeting grade-level standards. Improving outcomes for these students requires a system-wide focus on the foundations of effective teaching which begins with a deep, practical understanding of applying purpose in instruction.
---
Jennifer McDermott is a project director at CEL. She supports teachers in secondary literacy and helps schools and districts design professional development. Jennifer is co-presenter of the CEL webinar, Three Keys to Improving Purposeful Instruction. Jennifer can be reached at jennmcd@uw.edu.
Topics: Common Core